Construction Accident Lawyer
Common Construction Accidents
Thousands of construction workers are injured on job sites each year in the New York City area. A small accident on a large piece of machinery or a ladder or scaffold can still lead to severe or long-term injuries.
Due to their size and prevalence in New York City, cranes cause many equipment-related job site accidents. Electrocution, getting hit by a crane, falling from, or being struck by falling objects are common causes of crane- related injuries.
Receive a free legal consultation about your rights after a crane accident.
When scaffolding is compromised or collapses, both workers and pedestrians can be affected. Injuries resulting from a scaffold accident are often very serious or life-threatening.
Get the legal support you need following a scaffold accident.
Ladders are one of the most common and most dangerous pieces of equipment on work sites. Defective and broken ladders, unsafe work conditions, and human error can result in life-threatening injuries.
A construction injury lawyer can help you figure out what benefits you deserve after a ladder accident.
Forklift drivers (and the pedestrians around them) can be seriously injured in a forklift accident. Faulty machinery, a hazardous workspace, and lack of operator attention or experience lead to many accidents.
Look for a construction accident attorney in New York City to review the facts of your forklift accident case.
Machinery accidents
Falling debris and construction materials
Trench and structure collapse
Electric shock and arc flash/blast
Elevator accidents
Supervisor negligence
Site explosions and burns
Legal Liability with a Construction Injury Lawyer
The details of your specific accident will reveal who could be held liable. For work sites where inadequate safety equipment was provided, the property owner or general contractor may be held at fault. Third parties like subcontractors, architects, and equipment manufacturers can also be held responsible for worksite accidents.
An experienced and dedicated construction injury lawyer will play a crucial role in investigating your accident. We can review the details of the case and help you take action to file a third-party claim.
Questions About Construction Accident
Can I file a lawsuit for injuries if I was walking by a construction site?

There may be multiple responsible parties held liable to a pedestrian, who was injured while walking past a construction site. If you were injured due to negligence while passing by a construction zone, you may be permitted to recover your damages in a personal injury lawsuit. If a contractor, subcontractor or owner on the site knew about the hazardous condition or failed to resolve it, there may have been negligence. In other instances, someone injured at a construction site may also be able to file a suit against the architect or engineer of the site if the accident occurred due to a building defect.

What happens if I'm partially at fault for the construction accident?

If your fault for a construction accident, partial or otherwise, is proven by court of law, the damages you are seeking may be reduced in correlation with the degree of fault.
Every case is unique. This is not attorney or legal advice. In order to make a full and proper determination regarding your time to file suit, please contact The Law Offices of Eric Richman.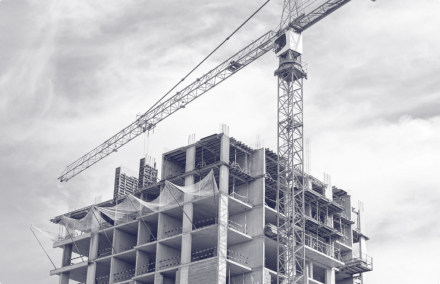 Contact a New York Construction Accident Lawyer Today
The Law Office of Eric Richman stands up for construction accident victims and their families.
What Compensation Can Construction Accident Attorneys Recover in My Case?
Depending on the circumstances of your accident and the parties involved, the damages you can recover for your injuries will vary. A construction accident attorney will help you determine whether you want to file a personal injury claim against a third party.
A knowledgeable advocate for your rights can provide guidance, resources, and legal expertise to help you receive restitution for:
Make sure you do the following to ensure your chances of recovering damages:
Seek medical attention right away. Prioritize your health and get the treatment you need for your injury.
Report the accident and your injury to your employer as soon as possible. Obtain a written incident report to reinforce your claim and provide a basis for your case.
Contact an experienced construction accident lawyer in New York. We can conduct an investigation of the incident which caused your injury and help you build a strong case.
File an official report with OSHA (Occupational Safety and Health Administration), your union, and any other applicable authorities so they can investigate accordingly.
What Should I Do If Myself or a Loved One Is Involved in a Construction Accident?
The days and weeks immediately following an accident can feel chaotic and overwhelming.
Undocumented Workers' Rights in NYC
Undocumented workers put their lives on the line every day, working some of the most dangerous jobs on construction sites. Fear of deportation or losing their job causes many undocumented construction workers to keep quiet, even when work conditions are unsafe and unhealthy.


Your legal status is irrelevant if you are injured on the job. Undocumented construction workers have the same rights as any legal citizen to file a lawsuit for personal injury after an accident.
If you are an undocumented worker and you are hurt while working on a construction site, contact the Law Offices of Eric Richman for a free case evaluation. Our dedicated and experienced legal team can help you understand the law and lay out your options for suing the party responsible for your injury. Compensation can help cover medical bills, lost wages, and funeral/burial expenses in the event of a fatal accident.

Contact the Law Offices of Eric Richman Today
Our legal team is available 24/7. Give us a call at
1-800-801-9655
or click the button below to request a free consultation for your case.