Trip and Fall Accident Lawyer
Who Is Liable for Trip and Fall Accidents?
Trip and fall accidents can occur due to dangerous conditions on walking surfaces or inadequate maintenance. These are the most common factors behind trip and fall accidents:
Uneven surfaces: Tripping can occur when someone walks over an uneven, cracked, broken, or otherwise unsafe walkway, ramp, stairs, or sidewalk.
Workplace hazards: Employees and contractors can be injured in trip and fall accidents occurring in a construction zone or worksite. Workplace hazards leading to tripping and falling can include improper cautionary labeling/signage, loose clothing, slippery shoes, falling objects, or debris.
Clutter: Spilled food, liquids, chemicals, cleaning supplies, haphazard objects, clutter, or other debris can lead to a trip and fall accident injury. 
Other conditions, such as bad weather and poor lighting can cause someone to trip and fall.
Every year, thousands of people in the U.S. are injured in trip and fall accidents. Tripping and falling is more common – and more dangerous – than many believe. Sometimes, trip and fall accidents are due to the failure of private or public landowners or companies to maintain reasonably safe walkways at work or in public. Victims of a trip and fall accident may be entitled to legal compensation with the assistance of a trip and fall accident attorney.
All public and most private walking areas are held to a "reasonably-safe" standard by governing bodies. These include sidewalks, walkways, ramps, stairs, escalators, and parking lots. 
Several New York and U.S. laws and codes govern walking safety, including the Building Code of New York and the Administrative Code of NYC.  
Victims may have the right to sue private landowners or companies if an accident occurred on their property. They may also sue public offices if their lack of maintenance, failure to keep public property up-to-code, or negligence results in a falling injury or accident. Trip and fall injury lawyers play a critical role in advocating for a victim's rights and helping them understand this area of the law so they can take proper action.
Common Trip and Fall Accidents & Injuries
Sixty-five percent of all lost workdays are due to trip and fall-related injuries. According to the CDC, over one million people visit a U.S. emergency room due to a trip and fall injury annually. Older adults over 65 years of age are more prone to experiencing severe trip and fall injuries; these injuries cost over $31 billion annually in healthcare expenses. One-in-four older adults suffer a tripping or falling incident every year.
Tripping and falling can be expensive, both financially and personally. Trip and fall injuries can result in steep medical bills, including hospital visits, doctor's appointments, rehabilitation, and physical therapy. Fall-related injuries may even require time off work to recover, leading to income loss for the sufferer and their loved ones.
Severe trip and fall injuries can also contribute to permanent disability, requiring additional assistance, home and vehicle modifications, and potentially a change of career. Those dealing with the fallout of a trip and fall accident should consult a trip and fall accident attorney for help in seeking compensation.
Not everyone knows that tripping over a surface, ground, or object can yield as many injuries as falling from a significant height. Trip and fall accidents can result in the following medical injuries:
Filing a Lawsuit
In the state of New York, filing a notice of claim and suing the responsible party must be completed within a set amount of time. Accident victims must also be able to present evidence proving certain proof, for example, that a property owner was aware of dangerous conditions on their property and failed to fix them in a reasonable amount of time. At the Law Offices of Eric Richman, our dedicated trip and fall accident attorneys can work with you to investigate your accident and build a strong case so you may recover damages.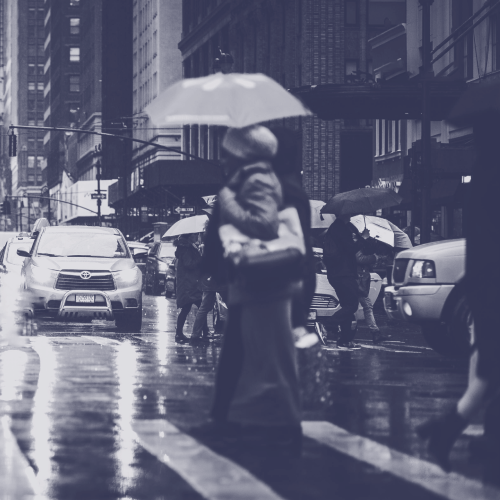 Contact a Trip and Fall Accident Lawyer at the Law Offices of Eric Richman
Our legal team is available 24/7. Give us a call at
1-800-801-9655
or click the button below to request a free consultation for your case.