What Is a Wrongful Death Lawsuit?
Wrongful death compensation may be pursued to cover:
Funeral expenses
Burial or cremation costs
Medical expenses
Loss of income
Emotional distress
Lost benefits from the deceased's work
Loss of inheritance
Loss of companionship
Family members may also seek punitive damages against the responsible party. It is important to contact a wrongful death lawyer in New York in the event of an unexpected passing.
When the actions or negligence of a person or party results in another person's passing, their surviving family may file a wrongful death lawsuit.
Life after the unexpected death of a loved one can be a difficult struggle. Through a wrongful death claim, family members may be able to recover damages to address financial challenges and pain and suffering brought on by their loved one's death. 
The surviving family must prove they are a statutory beneficiary and file a claim within the appropriate amount of time. They must also show that a wrongful action resulted in the death of their loved one and that unavoidable monetary damages were incurred.
A wrongful death attorney at the Law Offices of Eric Richman brings decades of experience and compassion representing wrongful death victims. We can support your family in investigating your case and building a strong claim for restitution.
What Types of Wrongful Death Cases Does the Law Offices of Eric Richman Take?
When a devastating accident cuts someone's life short, the responsible party may be held liable for damages – whether it's the driver of another vehicle, a doctor, or a corporate property owner.
As a wrongful death attorney in NYC, Eric Richman brings decades of experience and compassion representing wrongful death victims. You may have the right to seek restitution after losing a family member.
Wrongful Death Questions
When will a defendant be liable for wrongful death?

When assessing if a defendant is liable for a wrongful death, the "duty of care" and the defendant's behavior need to be considered.

"Duty of care" relates to whether or not the situation in question has crossed any legal boundaries in terms of the defendant's conduct and responsibility. An example of this would be that all drivers have a duty of care to remain sober and follow the laws of the road while driving on a public road. Therefore, if a defendant is found to have been drunk driving, there will be a stronger case for them to be held liable.

A second consideration is whether or not the death would still have occurred if the defendant did not act in such a way, or even if the defendant was not there. If the death likely could have been prevented without the defendant's behavior/negligence, then the case against may be stronger.

What is the statute of limitations for a wrongful death claim in New York?

In the State of New York, the general statute of limitations to file a wrongful death claim is two years from the date of the fatality. There are many exceptions which may sometimes alter the amount of time permitted to file a claim. It's important to remember that the claim can be denied if it is not filed within the given time frame, so it is vital to file your claim as soon as possible.
Every case is unique. This is not attorney or legal advice. In order to make a full and proper determination regarding your time to file suit, please contact Eric Richman.
A range of tragic circumstances can form a basis for a wrongful death claim: 
Filing a Lawsuit

Financial losses compound the stress and grief family members experience after the untimely death of a loved one. You do not have to face this challenge alone.
It is important to hire an accidental death attorney as soon as possible. The Law Offices of Eric Richman can provide legal guidance in retaining a financial settlement for your family.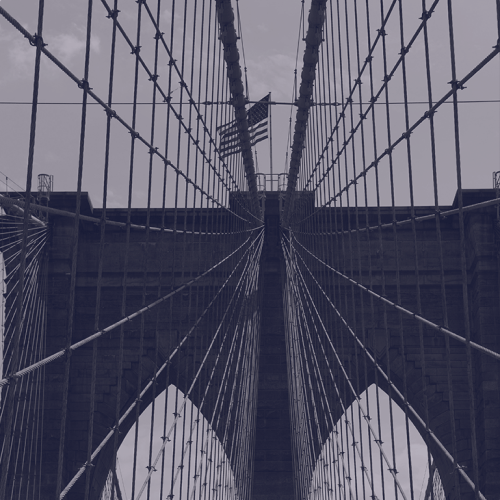 Contact a New York City Wrongful Death Lawyer at the Law Offices of Eric Richman
Our legal team is available 24/7. Give us a call at
1-800-801-9655
or click the button below to request a free consultation for your case.