Common Causes of Crane Accidents
Cranes are some of the largest and most complex pieces of mechanical construction equipment. They are used by the transportation, construction, and manufacturing industries to move very heavy loads (some as large as 40,000 pounds).
To lift heavy objects, cranes must have a base and counterweight jib that weighs more than the object being lifted. This counterweight is called the "rated load." Crane's lever-and-pulley systems are controlled using computers inside of the operating cabin.
Common causes of crane accidents include:
Lack of equipment maintenance or inspections
Lack of safety training
Failure to follow regulations and ordinances
Failure to follow the manufacturer's guidelines
Manufacturer or engineering error or negligence
While cranes have many built-in safety features today, accidents still happen due to human or machine error. The most common crane accidents include:
Collapsing or entanglement 
Transportation incident 
Being struck by an object that falls from a crane 
Getting struck by another object or piece of equipment 
Falls from the top of a crane to a lower level 
Contact with a live electrical current
Accidents involving cranes tend to be severe, disabling, life-long, or even fatal. They can occur due to improper setup, lack of maintenance, contact with live power lines, falling objects, poor weather, or not following the manufacturer's specifications. Over half of fatal crane injuries are due to being struck by an object or equipment. 
The most common crane accident injuries include traumatic brain injury (TBI), spinal cord injury (SCI), bone fractures or limb amputation, lacerations, severe bruising, electrocution, and even death.
Severe crane injuries can lead to long-term disabilities that interfere with quality of life. An injury may even force an accident victim to change to a less physically-demanding career. Less serious crane injuries still require medical care and time off from work, resulting in loss of income. Crane accident attorneys can assist victims with recovering compensation for their pain and suffering.
Understanding Who is Legally Liable After a Crane Accident
Worksites where cranes are present can be hazardous and chaotic environments. Construction equipment operators work in almost all weather conditions, sometimes on irregular schedules, and frequently, at night. While reports show the number of crane accidents has decreased recently, these major incidents still occur every year and almost always result in serious injuries.
Generally, crane accident lawyers may find one or more of the following parties at fault:
Filing a Lawsuit
The New York crane accident attorneys at the Law Offices of Eric Richman will conduct a thorough investigation to help build your case. We will visit the site of the incident and walk through the series of events that lead up to it, working with local authorities as needed. Our expert legal team will work to find the cause of your accident so we can determine who is responsible and file a lawsuit against them on your behalf.
If you or a loved one has been injured in a crane accident, it is important to contact a crane accident lawyer as soon as possible. With our legal expertise and support, you can focus on recuperating while we work to recover damages that cover your medical expenses, lost wages, pain and suffering, and more.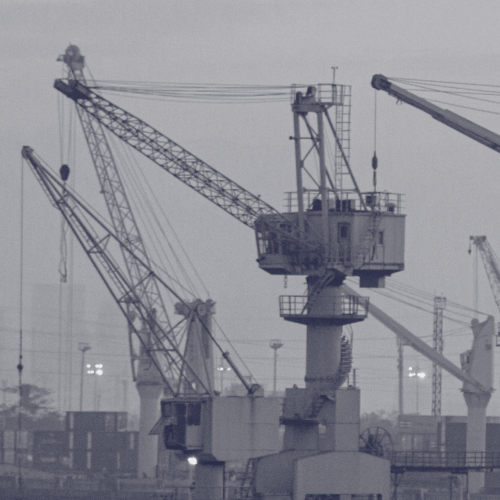 Contact a Crane Accident Injury Lawyer at the
Law Offices of Eric Richman
Our legal team is available 24/7. Give us a call at
1-800-801-9655
or click the button below to request a free consultation for your case.