Pedestrian Accident Attorney
Common Causes of Pedestrian Accidents
Commonly you'll find:
Drinking and driving
Distracted driving
Texting and driving
Failure to yield at crosswalks
Failure to follow traffic signs
Speeding
Reckless behavior in school zones and neighborhoods
Being hit by a car as a pedestrian can be completely life-altering for you or a loved one. Some victims walk away with scrapes and bruises. More often, however, pedestrians will spend months to years recuperating from traumatic brain injuries, fractures, spinal cord injuries, or worse.
As a Manhattan pedestrian accident lawyer, Eric Richman knows and understands the rights of pedestrians on the streets of New York City. He can advocate for your right to recover damages from the responsible party in the event of an accident.
Accident Statistics Involving Pedestrians
Pedestrian fatalities in the U.S. increased by over 50 percent between 2009 and 2018, according to the Governors Highway Safety Association's (GHSA's) report. New York experienced the second-highest number of pedestrian fatalities among big cities in 2018.
The National Highway Traffic Safety Administration also found in 2018 that 57 percent of automotive-related fatalities in New York City were pedestrian fatalities. Most fatal pedestrian accidents happen at night. The statistics are shocking, but the data speaks for itself. As a pedestrian in New York City, your chances of being involved in an accident grow higher every year.
Experts project these numbers will keep climbing because of key factors, including:
A lack of safe road crossings
More drivers operating larger, heavier cars like SUVs and trucks
More distracted drivers using smartphones while driving
General negligence and carelessness behind the wheel
Fallout From Accidents Involving Pedestrians
You need a New York pedestrian accident lawyer who understands how to hold responsible parties and their insurance companies to account. The Law Offices of Eric Richman will work tirelessly to see that you recover all the damages owed to you. You shouldn't have to pay for a driver's negligence or carelessness.
The pain and suffering pedestrians experience after an accident is only worsened by the financial, physical, and emotional strain of having an injury.
Insurance Companies and Pedestrian Accidents
The insurance company for the automobile, motorcycle, or truck involved in an accident with a pedestrian will typically start an investigation right away. They may try to limit the damages an injured pedestrian can recover. Oftentimes, these companies have very rapid and elaborate procedures for handling a pedestrian accident claim.
That is why it is critical to contact a pedestrian accident lawyer in New York as soon as possible following an incident. They can file a lawsuit on your behalf if the insurance company refuses to settle your claim fairly. Damages you may be able to recover include medical bills, funeral expenses, lost wages, and other financial losses. Eric Richman's experience, knowledge of the law, and passion for advocating for victim's rights give him the skills necessary to take on your case.
Individuals are also entitled to restitution for the pain and suffering caused by their injuries and treatment. In addition, the spouse of the injured person may be able to sue for compensation for the loss of services their spouse provided. Although money cannot fix the damage caused by an accident, it can, at a minimum, ease the financial burdens the accident causes.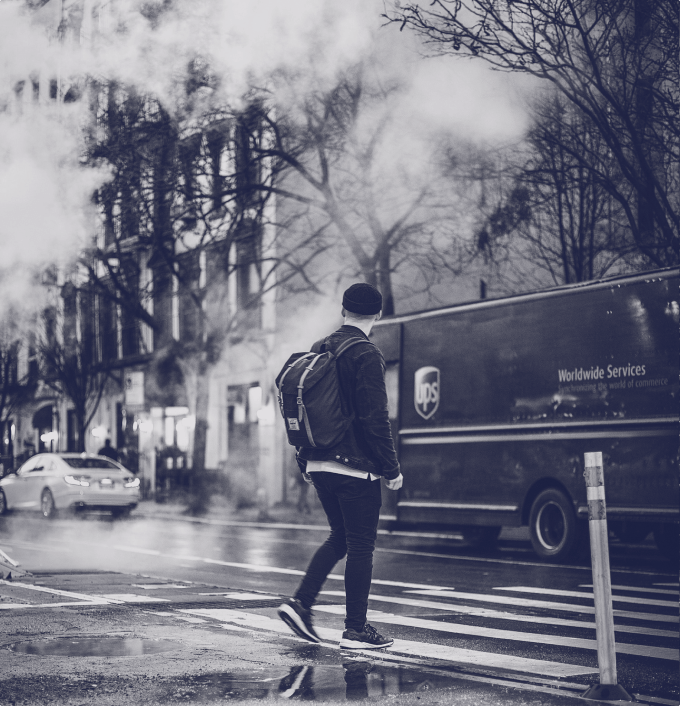 Contact a Pedestrian Accident Lawyer at the
Law Offices of Eric Richman

Our legal team is available 24/7. Give us a call at
1-800-801-9655
or click the button below to request a free consultation for your case.