Premises Liability Lawyer
Common Types of Premises Liability
Premises liability accidents can happen almost anywhere – in parking decks, shopping malls, apartment complexes, schools, office buildings, etc. Property owners, landlords, and business entities all share legal responsibility in preventing injury to guests, tenants, shoppers, and workers on their premises. When they allow a dangerous condition to persist, serious injuries can occur.
Slip and fall accidents occur when a visitor to a property slips on a hazard and sustains an injury. Failure to properly maintain staircases, flooring, parking lots, and sidewalks may leave a property owner responsible for another person's injury. The same goes for not protecting visitors from slick conditions caused by snow and ice or not displaying appropriate warning signs around slippery conditions.
Falls account for some of the highest rates of injury and death in the country. Trip and fall injuries occur when a person is walking, and they encounter an object on the ground that prevents their feet from moving forward while the rest of their body does. This typically causes someone to stumble or fall forward and can lead to a variety of serious injuries. Cracked and defective New York sidewalks commonly cause trip-and-fall accidents and may form the basis for a lawsuit.
Buildings can pose serious threats to a person's health and safety if they are not properly maintained. Everything from broken elevators and escalators to hazardous light fixtures, malfunctioning appliances, and collapsing ceilings can result in life-threatening injury to a visitor or tenant.
When a property owner creates an environment that facilitates crime, they may be held responsible should assaults, robberies, break-ins, or vandalism occur. Not repairing door locks and lighting or failing to evict criminal elements can lead to injury or even death for a visitor or resident.
Safety Code Violations: If an owner fails to repair a broken sprinkler system or stores flammable materials on a property, the owner may be liable for harm to residents should a fire break out.
What Is Premises Liability?
Premises liability is an area of personal injury law focusing on dangerous conditions on a property. The person in control of a premises may include a landlord, building manager, or property owner. They may be responsible for protecting visitors on their property from hazards that could cause harm.
The dedicated premises liability attorneys at the Law Offices of Eric Richman have experience helping clients who suffered an injury because of:
Trip and fall accidents
Slip and fall accidents
Wet surfaces (due to ice, snow, or spill)
Faulty balcony, deck, porch, or stairway
Building code violations
Swimming pool violations
Elevator and escalator accidents
Falling merchandise
Building security violations, including inadequate security and lack of fire alarms, fire escapes, or adequate lighting
The failure to eliminate or repair a dangerous condition exposes the property owner to liability for resulting injuries. The victim may be entitled to damages for the harm caused by the owner's negligence.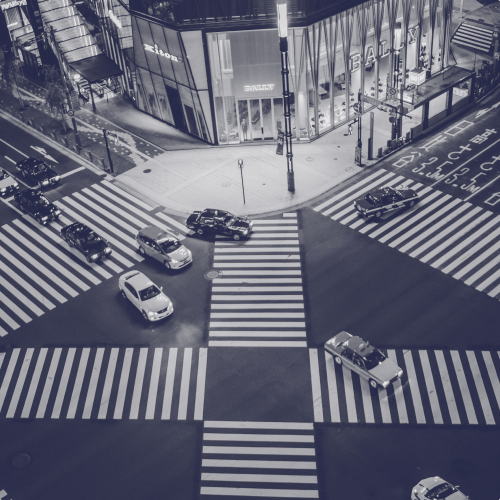 Filing a Lawsuit
As a New York premises liability attorney, Eric Richman brings decades of experience advocating for victims injured on another person's property. His legal team knows what evidence is needed to build a strong case against the person or business responsible for your pain and suffering. You may be able to recover damages so you don't go into financial ruin because of medical expenses, lost wages, and physical and emotional distress.
Premises Liability FAQ
What is the statute of limitations for a slip/trip and fall accident in NYC?

Under New York law, individuals injured in a "slip and fall" or "trip and fall" generally have three years from the date of injury to file a personal injury claim. However, the limit may be 90 days if the property owner is a city, town or municipality. Despite the statute of limitations, tolling is a legal doctrine that can pause or defer the 3 year "clock" set forth by a statute of limitations, such that a lawsuit may potentially be filed even after the statute of limitations has concluded. This applies to cases with underaged individuals waiting to turn 18.

Important: a 90 days limitation applies to cases against a City, Town, Municipality or State Agencies. For example, if you trip on a sidewalk next to a public school – the 90 day rule may apply. It requires preliminary pre-suit paperwork to be filed against a specific municipality. It is difficult to determine which time limit applies and each case needs to be specifically evaluated by a lawyer.

What are the most common causes for slip and fall accidents?

There are a number of environmental factors that may be classified as a direct cause for a slip and fall accident. They include, among others:

Slippery surfaces covered with water, ice or snow;
Holes in the walking surfaces;
Unmarked curbs or steps;
Damaged/broken stairs or handrails;
Objects left on the ground;
Unsecured wiring;
Uneven rugs or carpets;
Insufficient lighting.

Do I have to fill out or sign an accident claim form if I slip and fall in a store?

Although there is no obligation to sign any documents in the store, it is advised to report the slip and fall accident immediately and request that the fall be recorded in an incident report. A store manager may ask you to sign the incident report. If that occurs, we recommend signing only the incident report and nothing else. Additionally, please be sure to photograph the document you sign. It is then the store manager's responsibility to file a claim of their own with their insurance company.
Every case is unique. This is not attorney or legal advice. In order to make a full and proper determination regarding your time to file suit, please contact The Law Offices of Eric Richman.


Contact a Premises Liability Lawyer in New York Today
The Law Offices of Eric Richman stands up for personal injury victims and their families.