New York Truck Accident Lawyer in Manhattan, Brooklyn and All of New York
The American economy runs on trucks. Roughly 70% of all freight in the U.S. is transported by trucks, coast to coast, day and night. Equipment failures and driver error can make trucks incredibly dangerous vehicles to encounter on the road.

If you have been injured in an accident with a commercial vehicle in New York, you may be entitled to compensation. Contact an experienced truck accident attorney at the Manhattan Law Offices of Eric Richman today.
Common Causes of Truck Accidents
Truck accidents commonly occur due to:
Critical driver error

Driver fatigue, inattention, or distraction

Failure to adapt speed to road conditions

Inadequate training

Failure to see other vehicles when turning

Alcohol or drug use

Illegal maneuvers

Brake failure or other equipment malfunction

Poor environmental conditions, i.e., snow, ice, fog, etc.

Improper maintenance
A 5,000-lb passenger vehicle is no match for a 40-ton 18-wheeler on the road. Unfortunately, fatal accidents involving trucks have increased significantly over the past ten years. An estimated 4,000 road deaths occur each year involving semi-trucks. Of those deaths, almost all are the occupants of the passenger cars involved in the truck crash.
The threat of accidents goes up when more large trucks share the road with passenger vehicles, especially on the heavily congested roads of New York. Due to their hefty size and weight, trucks typically cause much more damage than cars do in an accident.
Serious to fatal injuries can have devastating effects on truck accident victims and their families. Medical bills, physical therapy, missed time from work, and permanent disabilities can negatively impact your physical and emotional wellbeing.
Put your case in the hands of an experienced commercial truck accident lawyer with a deep knowledge of this area of personal injury law. Eric Richman will advocate for your right to compensation so that you are not left in financial ruin after a truck crash.
Understanding Who is Legally Liable After a Truck Accident
Passenger vehicle occupants, pedestrians, bicyclists, and motorcyclists are all at risk when they come across commercial vehicles on the road. Many factors are at play that can lead to an accident – from the truck itself to the driver, the weather, and the road conditions.
It is important to contact a truck injury lawyer as soon as possible if you are in a collision with a commercial vehicle. A dedicated attorney can investigate the details of your claim and help you build a strong case for seeking compensation.
Liability for a commercial vehicle accident may involve more than one person or party:
Commercial truck driver

Despite rigorous training and truck driving regulations, critical driver error results in deadly crashes every day. Whether a driver is disobeying local laws, driving under the influence, or simply acting negligently when changing lanes or making turns, their carelessness can cost lives. If you are injured in a truck accident where the truck driver is at fault, the driver may be held responsible for your pain and suffering.


Agency who hires truck drivers

Many companies will contract with truck driver staffing agencies to transport freight. Those agencies do not always hire qualified drivers or inspect their vehicles, as the law requires. When an agency cuts corners in training its drivers or maintaining its commercial trucks, serious to fatal accidents can occur, and the agency may be held responsible.

Truck or equipment manufacturer

Mechanical failures and defective equipment contribute to a substantial number of truck crashes. It can take a loaded tractor-trailer up to 40 percent more distance to come to a full stop than a regular car. Poorly maintained brake systems and wet or slick roadways make braking even harder. If a truck or equipment manufacturer produces faulty parts that impact a truck's reliability on the road, they may be held responsible for a resulting accident.


Trucking company

Verifying that a truck is safe to travel on the road typically falls to the trucking company that supplies the commercial vehicle. Checking the engine, inspecting the brake system, and certifying the tires can carry a heavy load keeps trucks safe on the road. If a trucking company fails to supply a truck that was properly inspected and maintained, they may be held liable for injuries received in a collision.
Filing a Lawsuit
Personal and financial recovery following a collision with a truck can take months or even years. In the event of a truck accident, you may lose your car and have to deal with serious, if not life-threatening, injuries.

You need an 18-wheeler accident attorney who can stand up for your right to recover damages. A solid claim against the responsible party may mean the difference in whether you are able to cover medical bills, lost wages, and other critical expenses.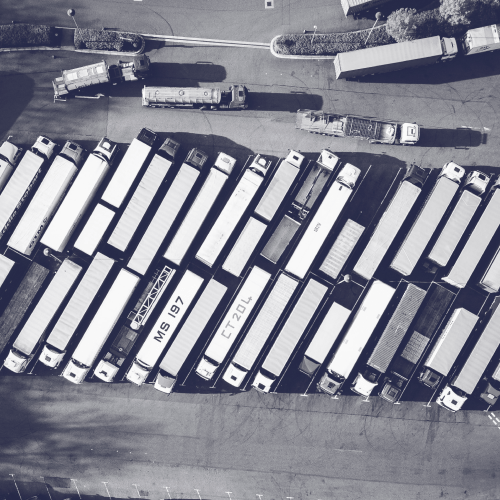 Contact a Truck Accident Lawyer in NYC at the
Law Offices of Eric Richman
Our legal team is available 24/7. Give us a call at 1-800-801-9655 or click the button below to request a free consultation for your case.
Request a Free Consultation