Premises Liability Lawyer in the Bronx and All of New York
Property owners have a basic duty to protect visitors from harm. When a property owner's negligence or wrongdoing leads to an injury or loss, the injured party has a legal right to pursue damages.

If you have been injured on a residential or commercial property, you may be entitled to compensation for your pain and suffering. Contact the premises injury lawyers at the Law Offices of Eric Richman today for a free legal consultation.
Common Types of Premises Liability
Premises liability accidents can happen almost anywhere – in parking decks, shopping malls, apartment complexes, schools, office buildings, etc. Property owners, landlords, and business entities all share legal responsibility in preventing injury to guests, tenants, shoppers, and workers on their premises. When they allow a dangerous condition to persist, serious injuries can occur.
Slip and Fall Accidents
Slip and fall accidents occur when a visitor to a property slips on a hazard and sustains an injury. Failure to properly maintain staircases, flooring, parking lots, and sidewalks may leave a property owner responsible for another person's injury. The same goes for not protecting visitors from slick conditions caused by snow and ice or not displaying appropriate warning signs around slippery environments.
Trip and Fall Accidents
Falls account for some of the highest rates of injury and death in the country. Trip and fall injuries occur when a person is walking, and they encounter an object on the ground that prevents their feet from moving forward while the rest of their body does. This typically causes someone to stumble or fall forward and can lead to a variety of serious injuries. Cracked and defective New York sidewalks commonly cause trip-and-fall accidents and may form the basis for a lawsuit.
Lack of Maintenance
Buildings can pose serious threats to a person's health and safety if they are not properly maintained. Everything from broken elevators and escalators to hazardous light fixtures, malfunctioning appliances, and collapsing ceilings can result in life-threatening injury to a visitor or tenant.
Poor Security
When a property owner creates an environment that facilitates crime, they may be held responsible should assaults, robberies, break-ins, or vandalism occur. Not repairing door locks and lighting or failing to evict criminal elements can lead to injury or even death for a visitor or resident.
While not as common, premises liability also includes:
Safety Code Violations: If an owner fails to repair a broken sprinkler system or stores flammable materials on a property, the owner may be liable for harm to residents should a fire break out.
What Is Premises Liability?
Premises liability is an area of personal injury law focusing on dangerous conditions on a property. The person in control of a premises may include a landlord, building manager, or property owner. They may be responsible for protecting visitors on their property from hazards that could cause harm.
The dedicated premises liability attorneys at the Law Offices of Eric Richman have experience helping clients who suffered an injury because of:
Trip and fall accidents
Slip and fall accidents
Wet surfaces (due to ice, snow, or spill)
Faulty balcony, deck, porch, or stairway
Building code violations
Swimming pool violations
Elevator and escalator accidents
Falling merchandise
Building security violations, including inadequate security and lack of fire alarms, fire escapes, or adequate lighting
The failure to eliminate or repair a dangerous condition exposes the property owner to liability for resulting injuries. The victim may be entitled to damages for the harm caused by the owner's negligence.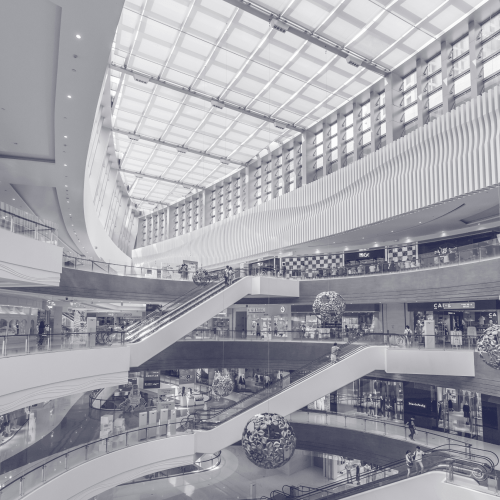 Filing a Lawsuit
As a New York premises liability attorney, Eric Richman brings decades of experience advocating for victims injured on another person's property. His legal team knows what evidence is needed to build a strong case against the person or business responsible for your pain and suffering. You may be able to recover damages so you don't go into financial ruin because of medical expenses, lost wages, and physical and emotional distress.
Contact a Premises Liability Lawyer in New York Today
The Law Offices of Eric Richman stands up for personal injury victims and their families.
Request a Free consultation