Common causes of scaffold accidents include:
Common causes of crane accidents include:
Inadequate scaffold construction
Overloading platforms
Scaffolding built with defective parts
Poor maintenance
Collisions with support beams (by vehicles, other equipment, etc.)
Items falling from a the platform and striking someone
Slipping and falling from a scaffold
Electrocution when a scaffold comes into contact with a live power line
In the event of an injury while using a scaffold, it is essential that you contact a scaffolding injury attorney.
In 2020, the New York Times reported that over 300 miles of scaffolding exist in NYC, much of it in Manhattan. Over half of all construction workers do their jobs on scaffolds every day, in addition to window washers and painters who must reach great heights to complete their work. For these reasons, scaffold accidents are common occurrences throughout the city, resulting in serious injuries and even death every year.
When a scaffold isn't properly assembled or maintained, people get hurt. Scaffold accidents can cause traumatic brain injury, electrocution, spinal cord injuries and paralysis, broken bones, and more.
Workers and other people negatively impacted in a scaffolding accident may have the right to recover damages from the responsible party. An experienced and dedicated scaffold accident attorney can help you navigate the legal hurdles to build a strong case for compensation.
Understanding Who is Legally Liable After a Scaffold Accident
Compliance with OSHA standards can prevent scaffold accidents that result in injury or death. Unfortunately, not all employers or manufacturers maintain their safety equipment to the regulated standards.
The following parties may be held legally liable for a scaffold accident:
Filing a Lawsuit
Those suffering after a scaffold accident may experience physical and emotional trauma for months and years to come. Suing the responsible party for compensation may help address the financial toll of covering medical expenses, lost wages, pain and suffering, and other costs.
Contact the Law Offices of Eric Richman to talk to a scaffold accident lawyer in New York City today. Our experienced and knowledgeable legal team can investigate your claim and assemble a solid lawsuit against the responsible party.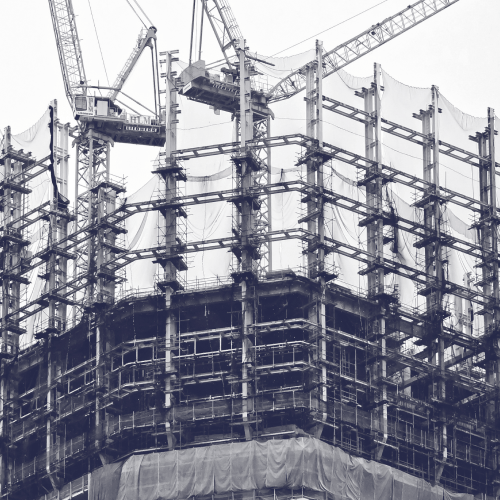 Contact a Scaffold Injury Attorney in NYC at the
Law Offices of Eric Richman
Our legal team is available 24/7. Give us a call at 1-800-801-9655 or click the button below to request a free consultation for your case.