Bicycle Accident Lawyer
Commitment. Compassion. Proven Results.
Common Bicycle Accident Injuries
Some of the most common injuries resulting from bicycle accidents include:
Traumatic brain injury
Broken bones
Dislocations
Spinal cord injuries
Wrongful death
The number of New Yorkers cycling to work has more than doubled since 2012. On a typical day in New York City, almost 500,000 bicycle trips are taken.
In a collision with a car, cyclists can experience serious personal injury, even when they have on protective gear and helmets. Injuries can range from mild to life-threatening, no matter the speed of a vehicle when it collides with a cyclist.
Victims of bicycle accidents must be able to show that their injuries are the result of a driver's negligence in order to sue and receive compensation. An experienced NYC bicycle accident attorney can help you navigate the legal challenges with building a case so you can focus on your recovery.
Causes of Bicycle Accidents
Bicycle accidents involving motor vehicles most often result from driver negligence. Motor vehicle operators are required to safely share the road with cyclists. Bicycles offer little to no protection, so even a small crash can have serious consequences.
Driver negligence often includes:
Impaired driving while using drugs or alcohol
Opening a car door in front of an oncoming bicyclist
Running a stop sign or red light
Turning directly in front of a bicyclist
Reckless driving or speeding
Failing to yield the right of way at an intersection
Victims of bicycle accidents caused by a driver's wrongdoing or negligence may be entitled to damages. That compensation can cover past and future medical expenses, loss of income, and pain and suffering. Victims may also sue for punitive damages if the driver's conduct is deemed to be excessively negligent.
Poorly maintained roads and sidewalks can also cause bike collisions. Hazards like cracks, potholes, and improperly marked bike lanes make it challenging for cyclists to stay safe, especially on congested roads. When a bicyclist is injured due to dangerous road conditions, the city of New York may be held responsible.
When to Contact a Bike Accident Lawyer
It's not easy to investigate a bicycle accident in the aftermath of a crash. You must determine several key factors, including who is responsible, how the crash happened, how you were injured, and whether you were at fault in any way. An experienced bicycle accident lawyer in New York can help you build a solid case. In addition to investigating the accident,
they can collect evidence to prove the extent of your losses. 
At the Law Offices of Eric Richman, we advocate for injury victims and work to help them get the money they deserve. Compensation can help cover medical expenses, from hospital stays to surgery, rehabilitation, and medication, as well as lost wages and property damage. If you or a loved one has been injured in a bicycle accident due to another person's negligent or wrongful act, contact our legal team today for a free consultation.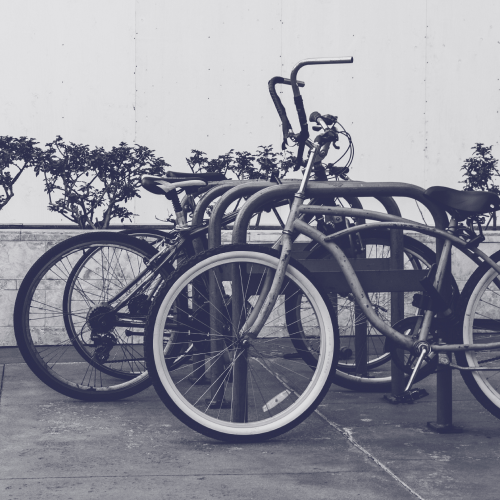 Contact an NYC Bicycle Accident Attorney
at the Law Offices of Eric Richman
Our legal team is available 24/7. Give us a call at
1-800-801-9655
or click the button below to request a free consultation for your case.