Common Causes of Bus Accidents
Common causes of bus accidents in New York include:
Driver fatigue, inattention, or distraction
Speeding and failure to signal
Illegal maneuvers
Brake failure or other mechanical malfunction
Inadequate evasive actions
Poor weather conditions
Obstructed driver view
Impaired driving (under the influence of drugs and alcohol)
Bus overcrowding
Poor driver training
Accidents involving public transportation occur on buses, trains, ferries, taxis, and van shuttles every day. Bus accidents can range from minor fender-benders to fatal collisions with pedestrians on a busy street.
Operators of large-scale automobiles like buses receive special training to learn how to safely maneuver their vehicle on busy streets. These drivers are held to a higher standard than the average motorist because they are responsible for ensuring their passenger's safety. Their negligence or carelessness, however, can have extreme consequences.
Passengers encounter harm most often when riding or getting on or off a bus. Pedestrians, cyclists, and other motorists are often involved in bus collisions too. Injuries can range from minor bumps and bruises to more serious long-term damage, including traumatic brain injury, paralysis, burns, internal organ injuries, disfigurement, and severe neck and back injuries.
Accident Statistics Involving Buses
New York City's transit system includes almost 6,000 buses that service over 300 routes in and around the city. On an average weekday, the MTA and New York City Transit will see over 2,000,000 riders on their buses. This number doesn't even include school and charter buses.
With so many buses on the streets of New York City, it's no surprise that thousands of people are injured in bus accidents each year. The New York Post reported that MTA buses were involved in an average of 23 collisions every day between 2015 and 2018. 
Our NYC bus accident lawyers have seen first-hand the life-changing effects of injuries resulting from bus accidents. After a bus accident, injured victims often have to miss time from work, deal with insurance companies, and tend to vehicle repairs or other bills – all while trying to recover.
You should never go into financial ruin because of an injury caused by another party's negligence or carelessness. Contact the Law Offices of Eric Richman to speak with a bus accident injury lawyer today.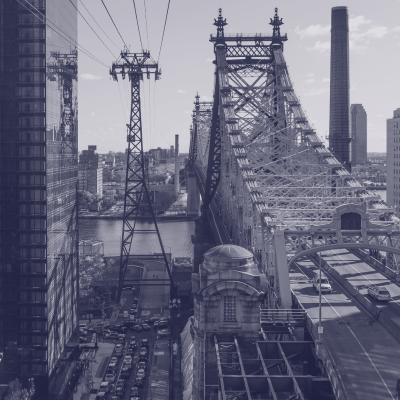 What Type of Compensation Am I Entitled To?
If you are injured by a bus in New York City, you have a right to fair compensation. A knowledgeable and experienced bus accident attorney from the Law Offices of Eric Richman can advocate on your behalf and diligently work to recover damages that may help cover:
Doctor and hospital bills
Physical therapy
Long-term medical care
Diagnostic testing
Lost wages
Future earnings potential
Punitive damages
Emotional distress
Pain and suffering
Other out-of-pocket expenses
When to Take Legal Action Following a Bus Accident
It's important to take legal action as quickly as possible following a bus accident. Depending on the carrier of the transit vehicle involved in your accident, the statute of limitations for filing and pursuing injury claims can vary.
For example, the MTA usually requires that anyone involved in a bus or MTA-related accident within the city file a Notice of Claim within 90 days of the accident. An MTA bus accident lawyer can help you understand the rules and regulations regarding filing deadlines associated with the various local and state transit authorities.
In addition to the obstacle of time limitations, these types of lawsuits may also involve one or more defendants responsible for your accident, including:
Filing a Lawsuit
As a trusted bus accident lawyer in New York, Eric Richman is well-versed in the legal complexities of pursuing a lawsuit after a bus accident. Our attorneys can help investigate and build a strong case for you with clear evidence in the time period mandated by the court. 
In addition to preserving key evidence, Eric Richman and his team may also locate important eyewitnesses, interview the bus driver, and retain other experts who may help show the full impact of your injury.
If you or a member of your family was involved in a bus accident in the Bronx, Queens, Manhattan, Brooklyn, Staten Island, Rockland, Westchester or Long Island, you need an experienced New York bus accident lawyer on your side.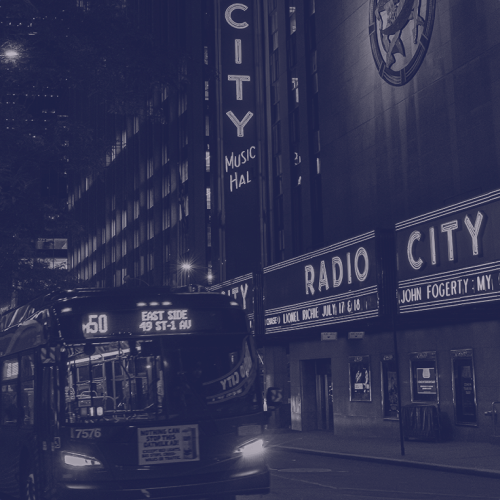 Contact a Bus Accident Attorney at the
Law Offices of Eric Richman
Our legal team is available 24/7. Give us a call at
1-800-801-9655
or click the button below to request a free consultation for your case.