Ladder Accident Lawyer in Brooklyn and All of New York City
Ladders are common fixtures across New York – from residential homes to construction sites. Accidents involving these basic pieces of equipment cause thousands of injuries each year.

If you have been injured in a ladder accident, contact the ladder accident lawyers at the Law Offices of Eric Richman. Our dedicated legal team may help you recover damages for your pain and suffering.
Common Causes of Ladder Accidents
Ladder accidents can occur from the following hazardous conditions:
Using the wrong ladder type or incorrect ladder Duty Rating for a specific job
Ladder exposure to corrosive substances, such as extreme heat, strong acids, or strong bases
Lack of ladder maintenance and inspection
Using a ladder on an uneven surface, snow, ice, or other slippery surfaces
Using a ladder in a crowded, chaotic, or hazardous workspace
Accidentally, unknowingly, or even negligently using an unsafe ladder
Not using the proper personal safety gear or equipment
It is critical to contact a ladder accident attorney in the event of an injury while using a ladder.
Over 500,000 ladder accidents and 300 deaths due to ladder-related injuries occur in the U.S. every year. Ladders are primarily used in the construction industry but show up across a variety of professional fields. Electricians, mechanics, technicians, landscapers, and regular civilians use ladders every day for a wide range of projects.
There are many types of ladders: single-pole ladders, extension ladders, step ladders, dual-purpose ladders, and platform or podium ladders. Ladders are rated to indicate the maximum weight capacity (called the ladder Duty Rating) that they can carry. The correct type and rating of ladder should be used for each job; otherwise, the risk of accidents goes up.
There are hundreds of detailed rules dictating when, how, and where ladders should be used. U.S. laws, including OSHA regulations, require certain specifications for ladder manufacturers.
Most ladder accident injuries occur due to slipping or falling off the ladder, being struck by the ladder, or being struck by another object. Injuries can also occur from the ladder itself falling down.
Understanding Who is Legally Liable After a Ladder Accident
The severity of a ladder accident injury is determined by several factors, including the total weight of the worker plus their load and the type of personal protective gear and safety equipment they are using. The size and length of the ladder and the type of work environment also play a role.
Ladder accident injuries can include the following:
Bone fractures

Stretched or torn ligaments (sprains)

Skin injuries: bruises, wounds, and cuts

Traumatic brain injury (TBI)

Spinal cord injury (SCI)

Death

Electrical shock
Workers can suffer electrical shocks if they're touching a metallic (aluminum) ladder that makes contact with a live wire. This can form an electrical circuit that travels through the body of the worker, causing grave injuries.
The following parties may be held legally liable for a ladder accident:
Manufacturers

The ladder producer may be held liable if they manufacture unsafe ladders that don't follow all New York laws and ordinances. Manufacturers must immediately recall ladders if they are found to be unsafe or otherwise unfit for use.

Employers, contracting companies, or worksite managers

Employers and contracting companies are responsible for the safety of their workers and the equipment they use. Even private homeowners can be held liable if they provide an unsafe working environment that leads to an accident.

Supervisors and managers:

Those in supervisory positions should follow all applicable laws to keep their workers safe. They are responsible for providing ladder safety training, understanding and enforcing ladder safety, maintaining a safe work site, and providing reliable equipment for workers to use.

Employees or contractors

The people working on a site may be held liable if they act negligently and cause someone else injury. Individuals may be held legally liable if they act carelessly or erratically.
Filing a Lawsuit
Those suffering from a ladder accident may have to take time off from work to recuperate. Big financial losses plus physical and emotional distress can take their toll.

That is why it is so important to hire a ladder accident attorney as soon as possible following an incident. The Law Offices of Eric Richman can help investigate the cause of your accident to determine the liable party and file a lawsuit against them.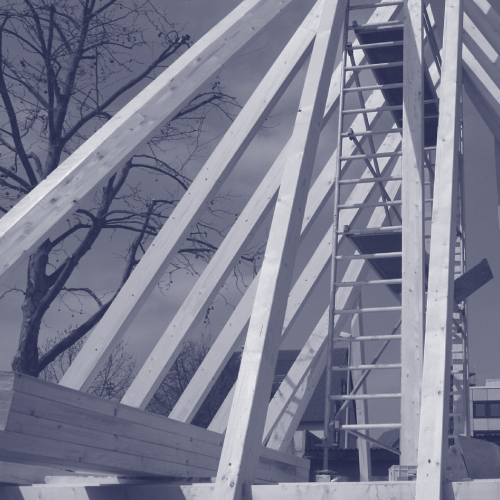 Contact a Ladder Accident Attorney at the
Law Offices of Eric Richman
Our legal team is available 24/7. Give us a call at 1-800-801-9655 or click the button below to request a free consultation for your case.
Request a Free Consulation